What does your Provincial RECIT in Adult Education do?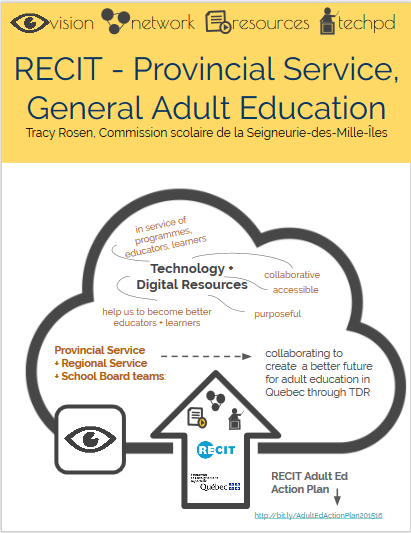 This little slide show is organized around the mandate for the Provincial Services of the RECIT in Quebec. It shows my vision as well as some examples of the work I do in different areas of Adult Education (you can click on the links to see examples).
Please contact me if you have any questions about how I can serve you in your classroom, centre, or school board.
~ Tracy Rosen