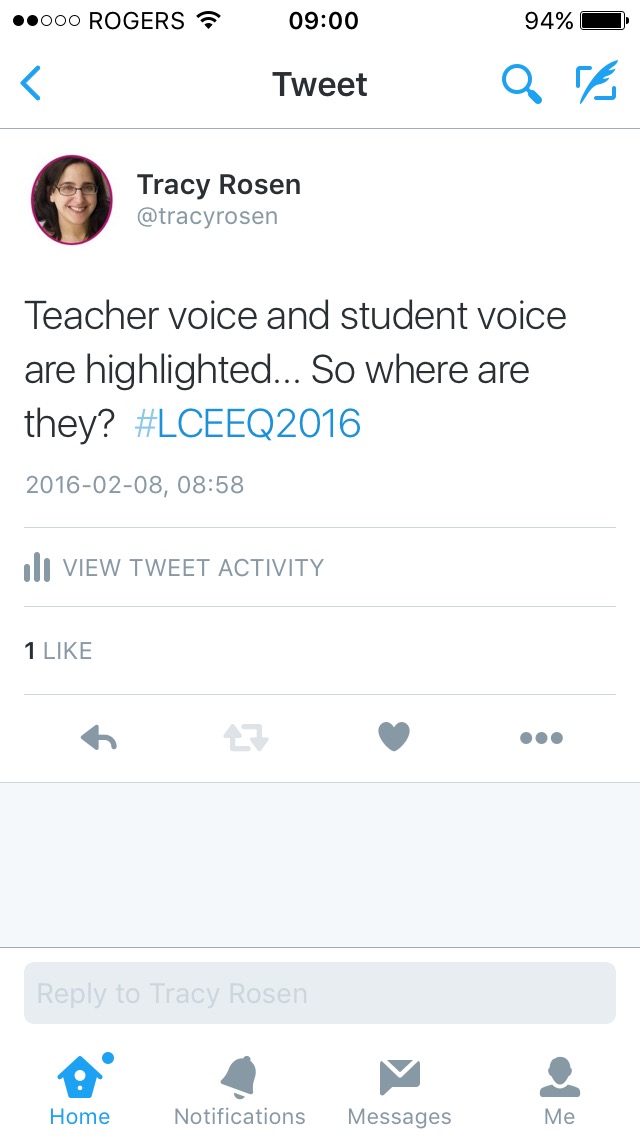 I'm at #lceeq2016 and let me underline the fact that I am super stoked to be here. I've been looking forward to these 2 days for weeks.
Yesterday I read about Russel Quaglia and thought – oh yeah, he's all about student voice and teacher voice. Squeeee!
And now I'm here and I worry that once again we're at a conference that talks about the importance of something.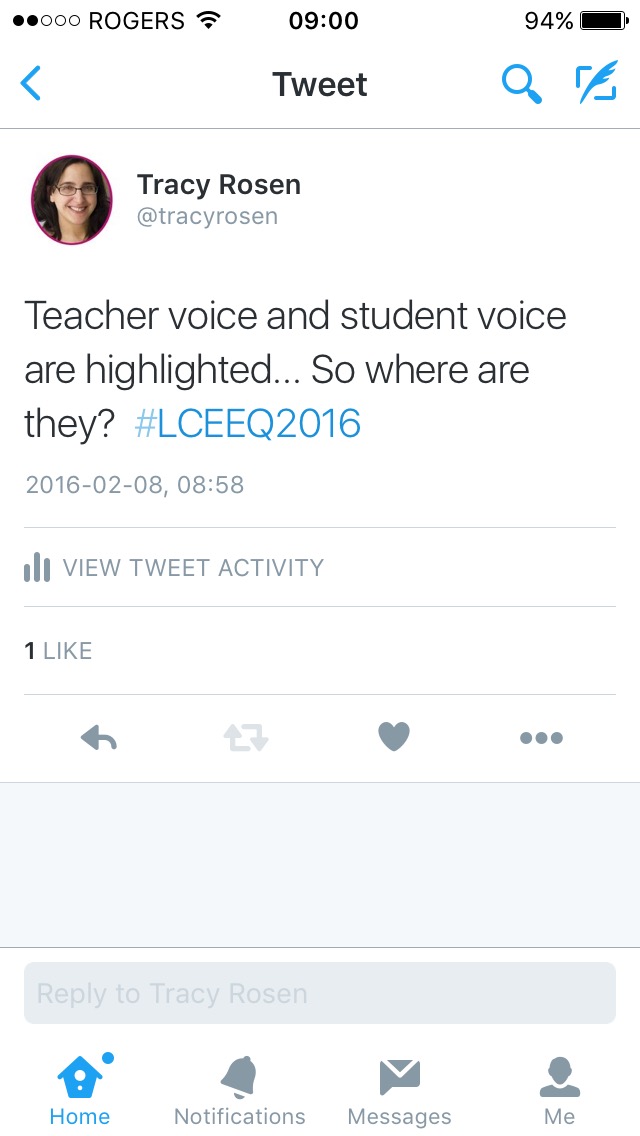 The speakers are all 'experts'. Shouldn't the speakers be teachers and students?
It seems to me that listening to teachers and students would be the easiest way to highlight their voices…no?
To be continued after the day…let's see how this unfolds.