Success indicators + technology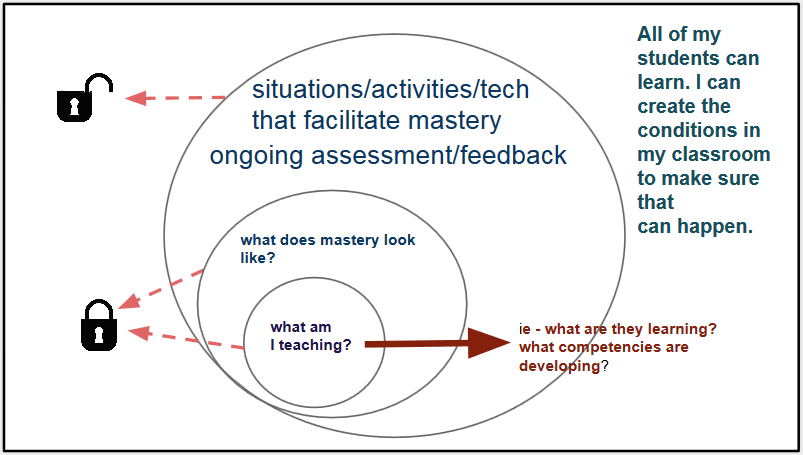 Sandra, Johanne, and Kaçandre's workshop is continuing to inspire the work I do. I began by creating this video that focuses on how Hattie's #1 indicator – Teacher estimates of achievement – is embodied in our classrooms in Quebec. It addresses how technology can be used to amplify it as well.
I would love to create similar videos with concrete examples of other high performance indicators! Do you know of any teachers who are aligning their practice with high performance indicators and who are using technology to amplify this? Let me know about them!
—————————————
Original post from Nov. 8, 2016
This morning I participated in a workshop animated by Sandra Laine, Johanne Proulx, and Kaçandre Bourdelais called Hattie pensé au TIC.
Together we explored John Hattie's top indicators of success and began to consider how we can use technology to amplify those indicators.
My role in the RECIT is often tricky to describe – RECIT is about technology…right?
Right.
And.
I have a mandate that talks about contributing to and transferring expertise about technology for teaching and learning within the provincial education community.
Expertise about technology for teaching and learning was once primarily about how to use specific tools in the classroom – the most infamous being the Interactive White Board, iPads being a close second.
But what happens when we focus on how to use tools? The tools remain an add-on. And, guess what?
We have no time for add-ons!
For a number of years I have been thinking a lot about how technology can't be seen as separate from everything else we do. It is not a fun add-on. (In fact, when used as an add-on activity it's usually more frustrating than fun.)
When used meaningfully, it is an implicit part of the learning and teaching process. It just makes sense.
[youtube=https://youtu.be/EccJQZwUwPs&w=280]
[youtube=https://youtu.be/d6nTSiPUE1s&w=280]
So, how do we get to learning that makes sense with technology?
Johanne, Kaçandre, and Sandra are starting to ask, what if we start with evidence? What if we start with indicators of success that come out of research of what makes good learning?
High-impact strategies for learning
Here is a summary of John Hattie`s top strategies for high impact on learning (from: http://www.evidencebasedteaching.org.au/hattie-his-high-impact-strategies/ )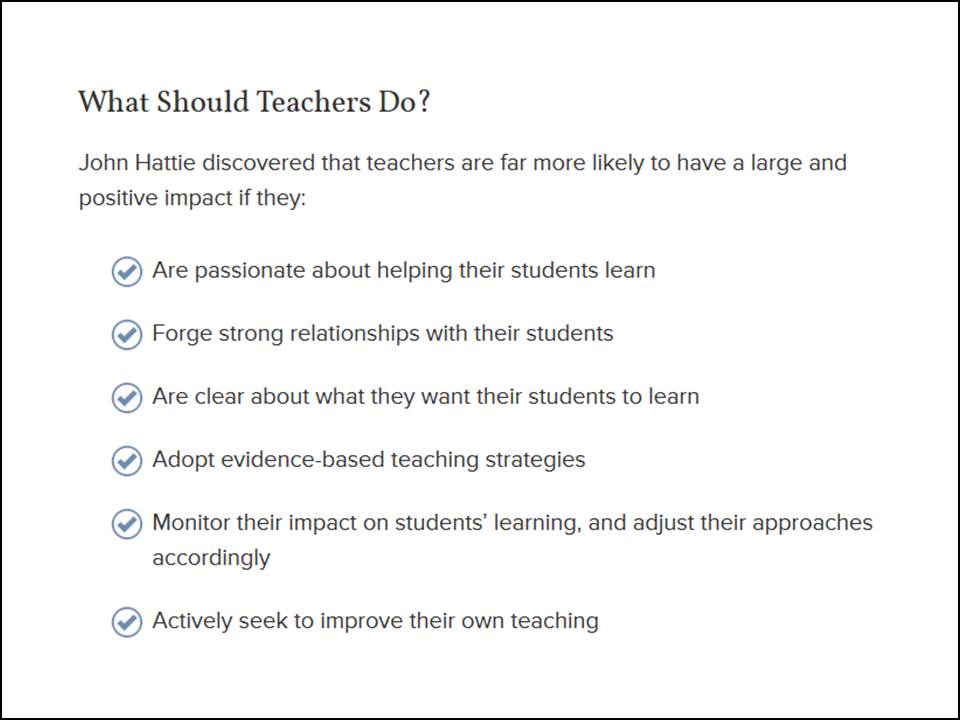 I am spending a lot of time thinking about questions like the ones below:
Can technology use amplify these high-impact strategies?
When you use technology in your classroom or professional development rooms, do you consider why you are using it?
What about if we linked everything we did along indicators of success, like those identified by John Hattie, and then made sure that our technology use was in line with what the research tells us?
How does sharing my lessons online improve my relationship with my students?
How does creating an online space for my courses help me to communicate clear intentions?
How does questioning with online quizzes or forms help me to monitor my students' progress so I can adjust my teaching?

And where does all of this fit within our new programs for Adult Education in Quebec?
A while ago I developed this little graphic to visualize a way to plan for competency development within the context of our new programs.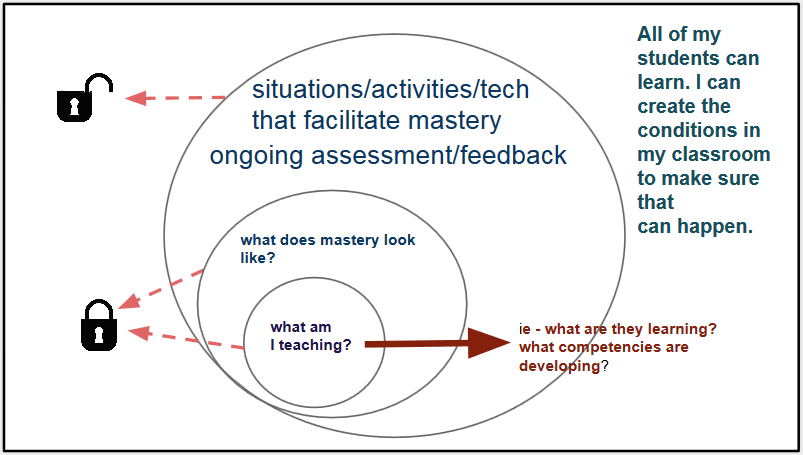 Basically, the competencies and the evidence of mastery are locked to our programs but the way we go about it – the activities, the monitoring of learning, the formative assessment, the fluid pieces of learning – are unlocked because they depend on the teacher, the learners, and the community in which they are learning.
I think it is in this unlocked area that we have the potential to apply Hattie`s success indicators to make sure that we are responding both to the requirements of the programs and to the needs of our learners.
What do you think?