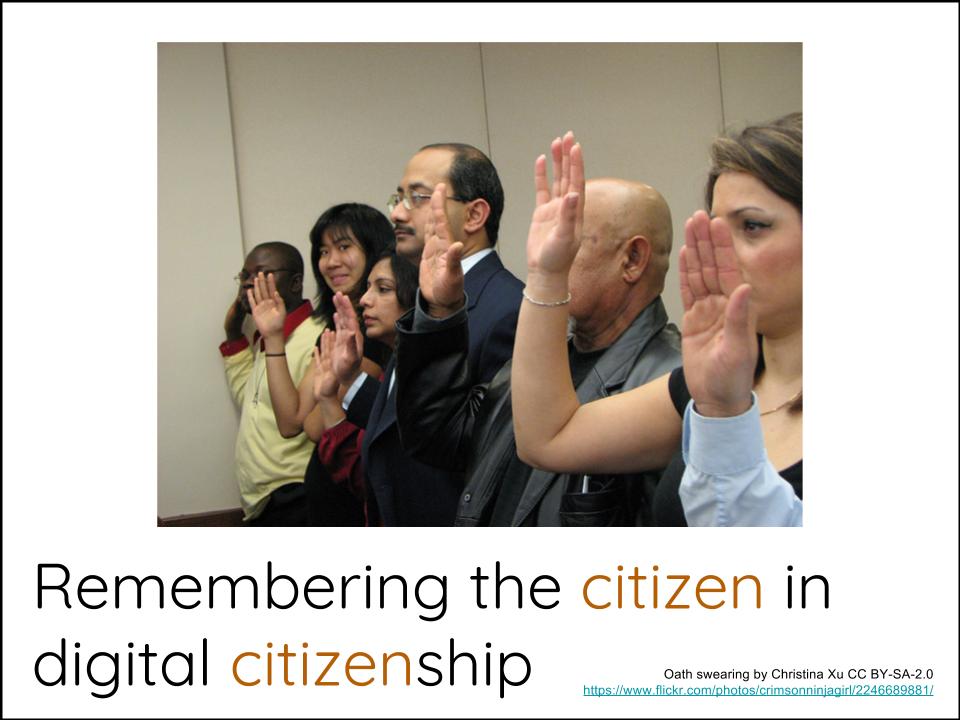 Making the digital scary
I can't wait to walk into a conversation or presentation about digital citizenship that does not include the words risk and dangers or even 'pornification' (for real, just saw that one at a conference the other day).
A few months ago, I saw this on my twitter feed:

The Perils of Life Online – QAIS Parents' Speakers Series, Jan 31 @ 7PM @thestudyschool. Free + open to all! pic.twitter.com/XnnqOMQ2qn

— QAIS (@QAIStweets) December 27, 2016
I still hear people (
in education
) talk about
the real world vs the online world
.
What?
Read More