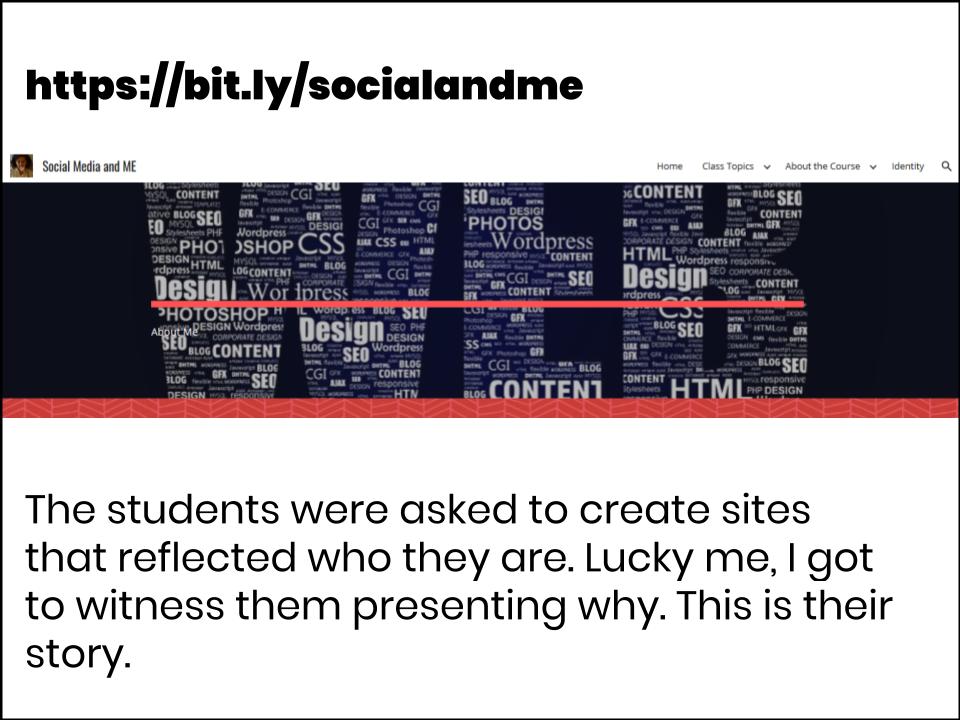 I spent Wednesday morning watching some students present their final websites to their classmates in Caroline Mueller's Social Media and ME course at Place Cartier Adult Education Centre.
I am so glad I did.
Behind all of the work we do developing resources,
integrating technology, making websites, writing grant proposals, going to conferences, presenting workshops, collaborating with different groups, getting better as teachers and consultants…. there are the students.
The websites ranged from a presentation of a variety of favourite things to very specific purposes. One student created a site as a way to start her own photography business, another created one to support her brother's business in St Lucia. In each site, I could sense the personal relationship to its creator.
Some of the students talked about overcoming their personal struggles throughout the course and through their sites. I heard stories of dealing with depression, of managing as a young single parent, of working night shifts before coming to school, and even one person who had just lost a close friend. One student had never typed before, let alone use Google apps to make a website! His first job was in a gold mine in his home country to make money to come to Canada.
And this was all over the span of two hours.
One student said, "There were times where I was frustrated and wanted to break things. It was difficult but worth it. Especially with a 2 and 3 year old at home!"
So, when I am tired and frustrated about the work I do I am going to remember these brave people who are working so hard to become their better selves. They give me hope for the future – they should give us all hope for the future.
You can visit their sites and find out more about Caroline's course at her course website: