I am writing this blog post during a visit to Colleen Glover's classroom with a team of teachers and consultants from the ETSB, NFSB, PROCEDE, and the RECIT. (this post was originally written on June 9, 2017)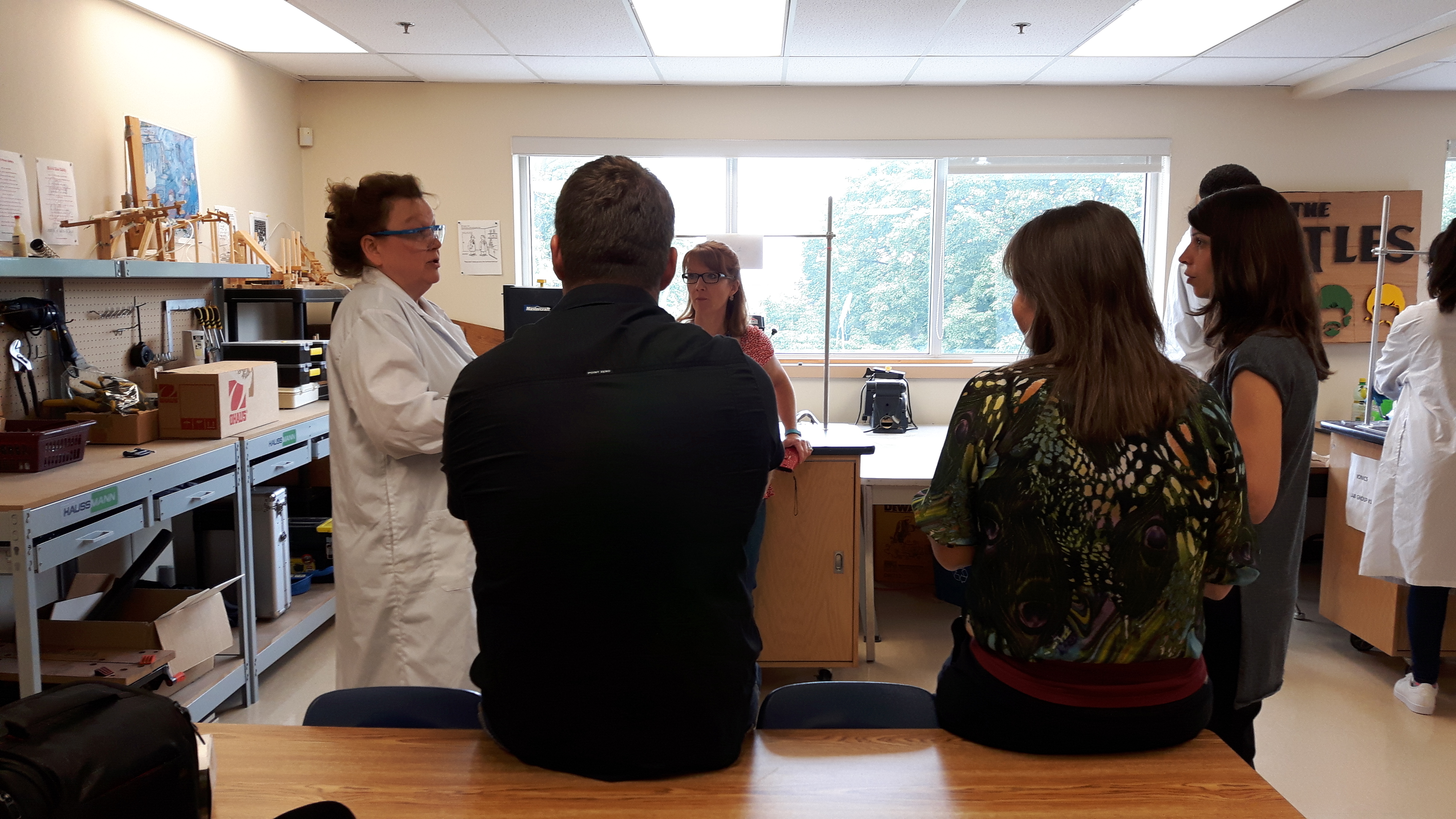 Colleen is a Math and Science teacher at the Nova Career Centre of the New Frontiers School Board. Her classrooms are always multi-level and sometimes multi-subject as well.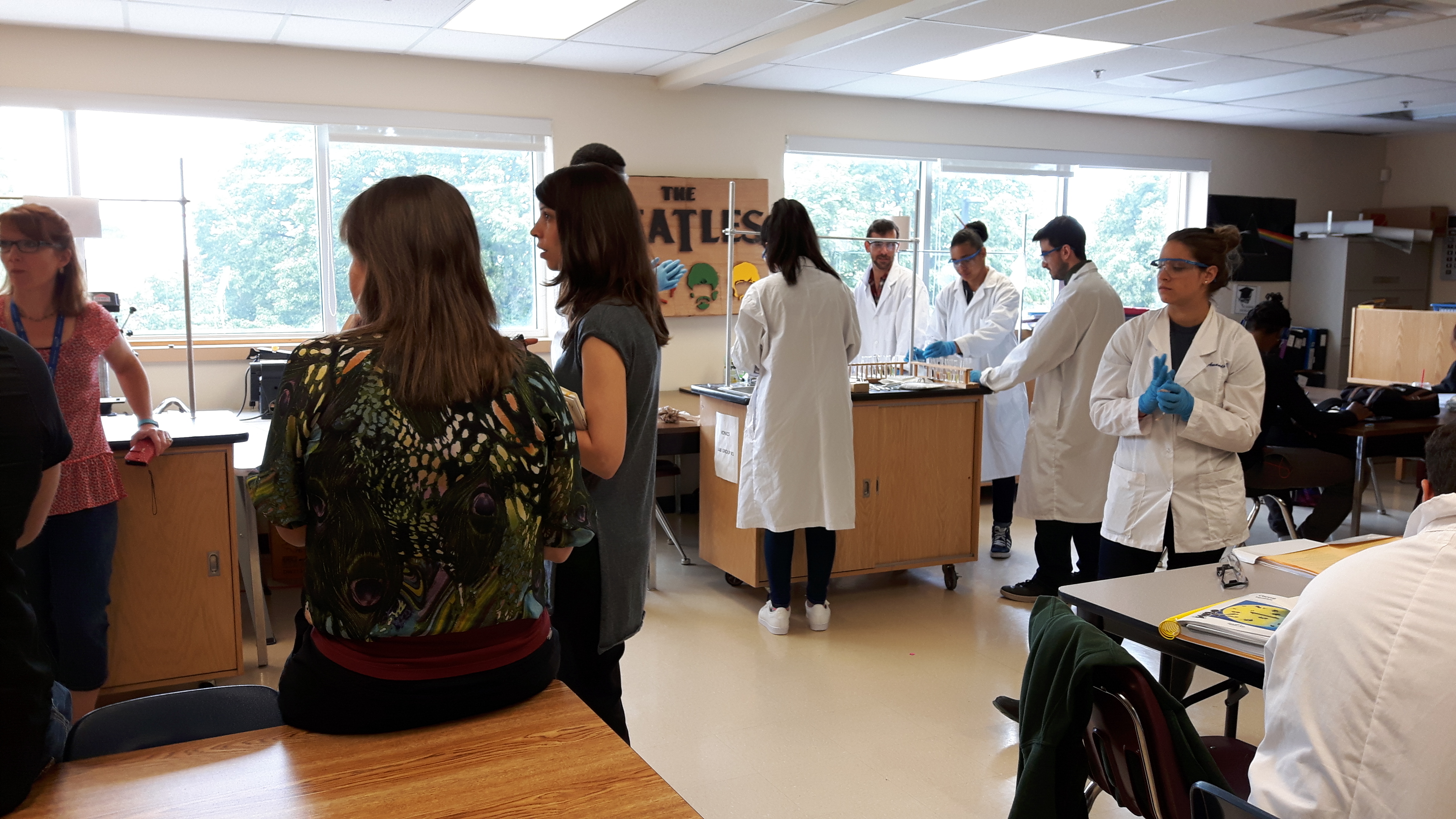 With our new programs and the shift towards the use of learning situations for the development of competencies, teachers are questioning just how they are going to manage this when they teach multi-level and multi-subject groups using an individualized approach.
Well, Colleen manages her groups in a way that is not only possible but positively supports the philosophy of our new programs.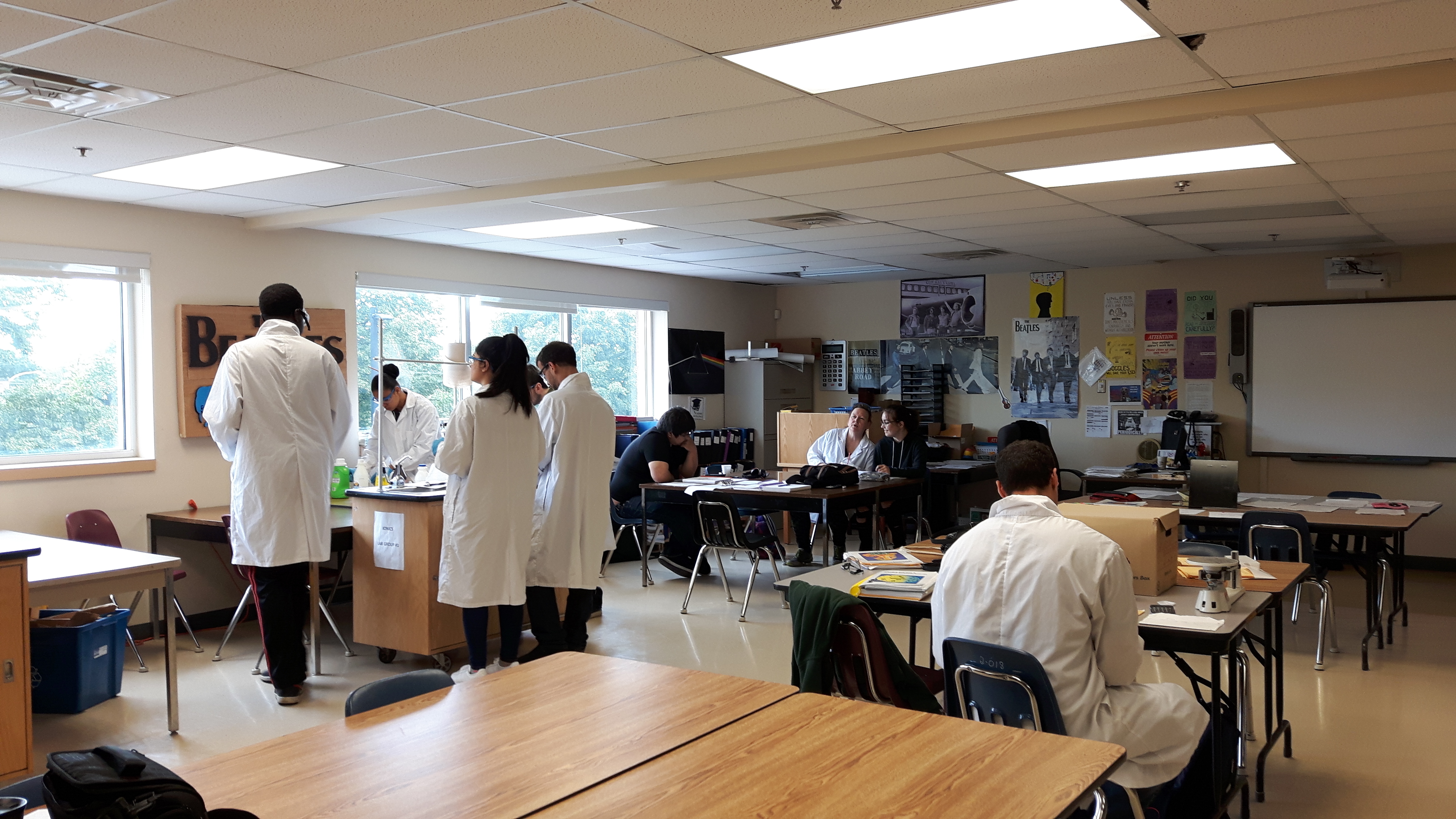 So, we organized a visit to her classroom so that teachers from the ETSB could see how she manages her individualized classes.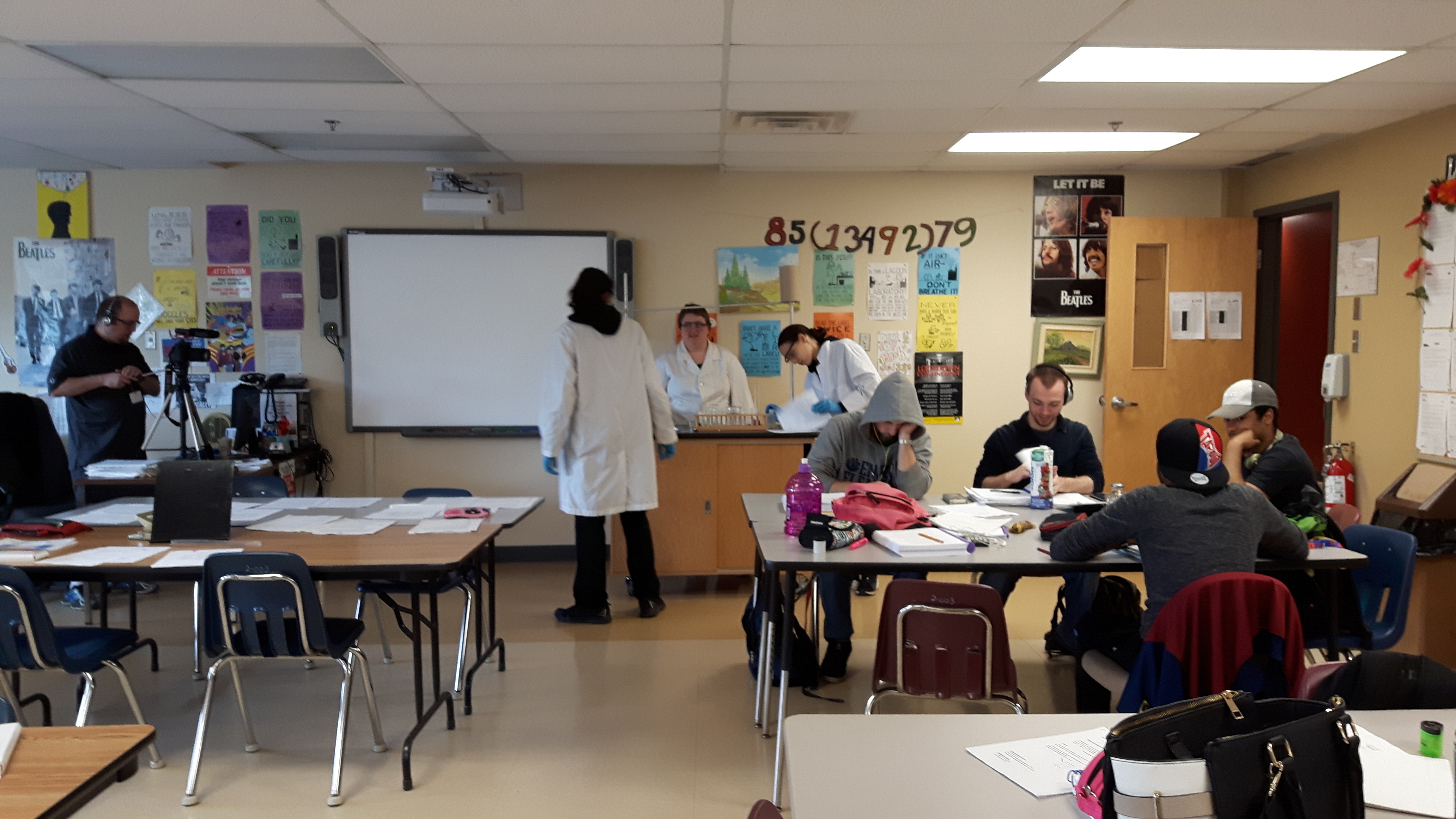 What a rich experience! I was inspired by watching the class unfold and seeing how Colleen organizes student learning within the context of different courses – including labs! Her individualized classroom is truly a community of learners. Students support each other in their learning. A group of students in one science course were creating solutions for a small group in another science course for their lab activity.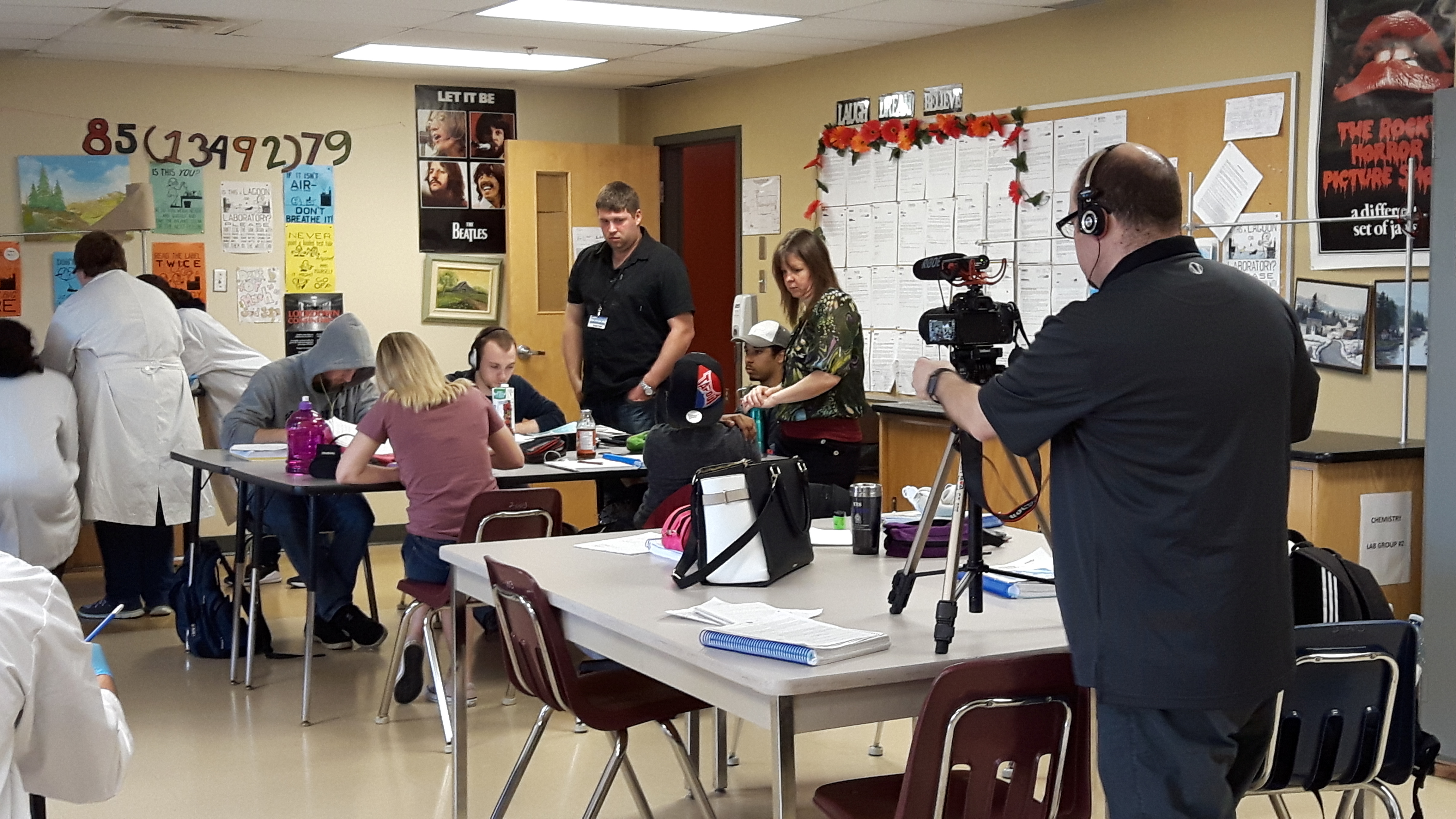 I particularly liked the celebration wall, where Colleen showcases copies of the acceptance letters her students receive from CEGEPs and universities!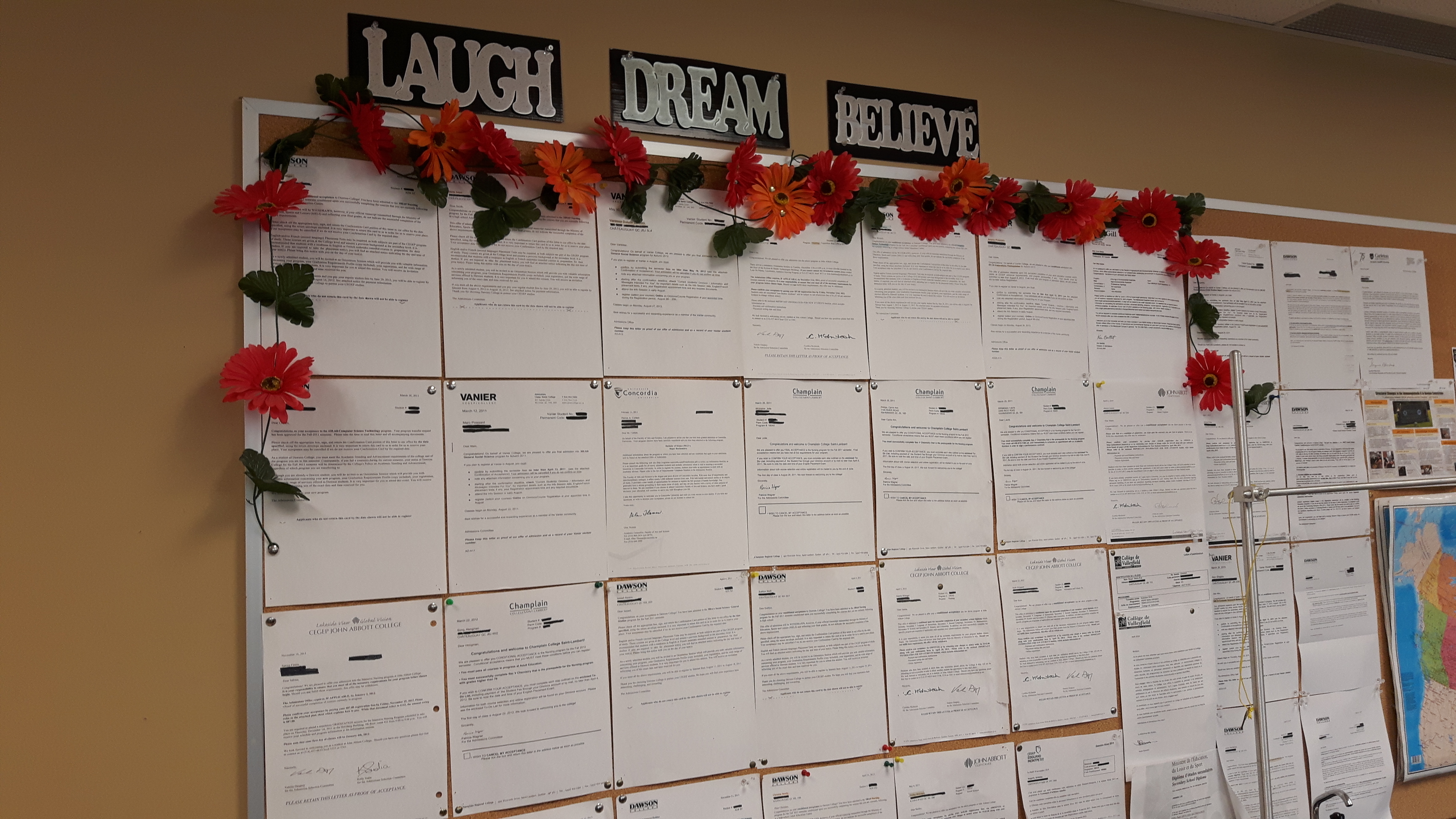 The result of this day will be a video to share with the rest of the province because teachers have been asking for these kinds of resources so they can take a peek into the classrooms of their peers as we transition into teaching with our new programs.
While you are waiting for the video – I invite you to listen to the latest podcast, which is a conversation that took place after the visit, about the unique student/teacher relationship in Adult Education.
We are not alone and when we realize this, anything is possible!
Thank you, Colleen, for inviting us into your classroom!