New E-book – Giving a Shift: Sharing classroom practice around change
Kish Gue (EMSB, youth sector), Avi Spector (RSB, adult sector), and I (CSSMI, adult sector) are excited to launch our new, self-published, e-book, Giving a Shift.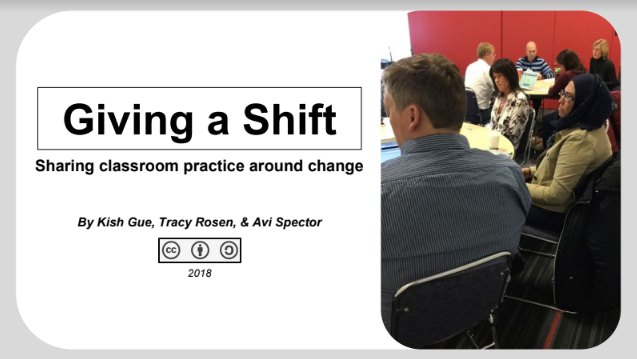 In it, we describe how we organized a day-long workshop for teachers… a little bit differently. We describe what we planned and our intentions behind it. We also share images and videos that we took throughout the day as well as our reflections after the fact. Some of my favourite parts of our book are the videos of teacher testimonies taken throughout the day. They give me hope in the work I do.
Both the workshop and the book were labours of love for us and our hope is that it can inspire others as well! It is available here – please share with your colleagues and friends!