Active Learning with Student-Teachers at McGill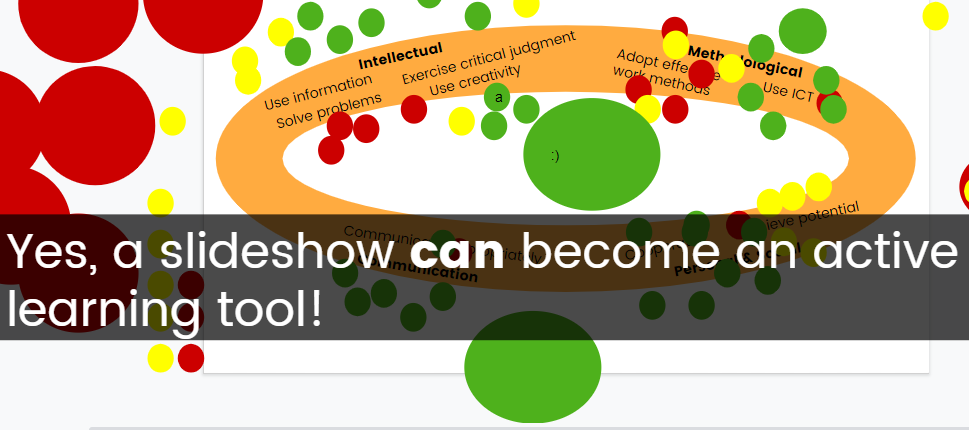 Last night, I worked with close to 60 student-teachers in McGill's MATL program. I was invited in by their instructors, Caroline Mueller and Heather McPherson. They asked me to plan a lesson that would allow the student-teachers to experience learning with technology (as opposed to learning how to use technology) in the context of their course, Cross-curricular Teaching Methods. We worked together in one of McGill's Active Learning Classrooms, which provided an environment that allowed for flexible ways of working together.
Since the course is about the CCC, what I taught wasn't as important as how I went about it. Caroline suggested I recycle a lesson I did with her students at Place Cartier last year and then again last week so that is what I did…and it worked for close to three times the intended audience.
My How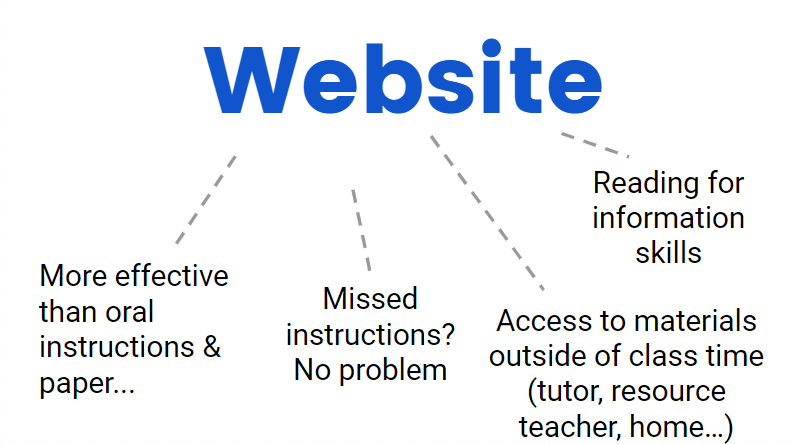 I organized the entire lesson via a website. I can't emphasize enough that visual instructions are more effective than oral instructions. How many times have I given extensive instructions to a group of learners and as soon as I say, Go! There is a moment of inaction and then I see and hear this: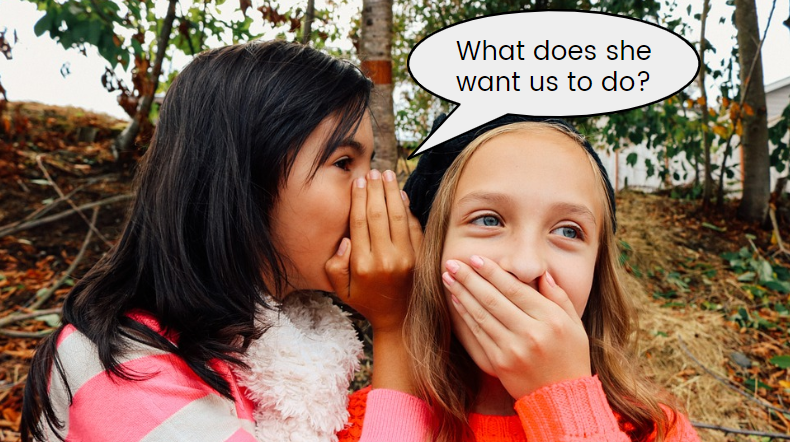 Organizing everything on a website solves the issue of having to re-explain the instructions any number of times after having already said them. It saves time and it allows the learners to help each other without having to rely on their memories for important instructions . This can be helpful for students who aren't sure as well as for students who may arrive late. The website deals with the logistics of a lesson, saving my time for interacting with learners around their learning. I prefer this to paper-based instructions because, frankly, I am fed up of cleaning those papers off of the floor after a lesson. Also, if I decide to change the instructions at any point, the website always has the latest version.
When students interact with a website, they are also practicing literacy skills. Finding the information, reading the instructions, being able to move easily between the different pages of a site in order to accomplish their tasks – all of this helps them in their ongoing literacy development.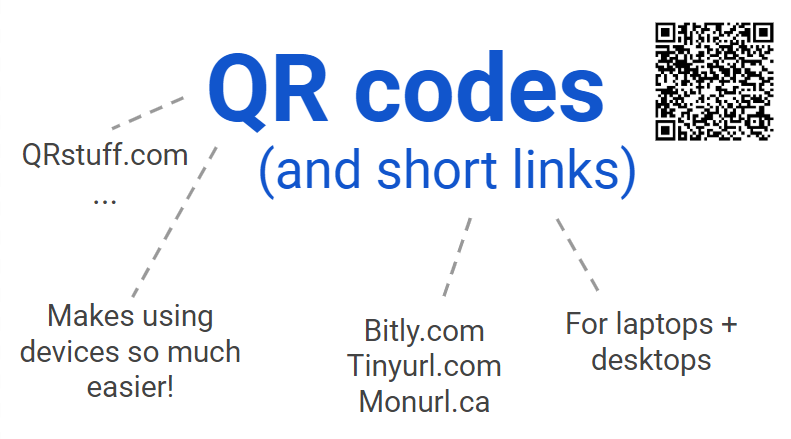 I used Google Sites to organize my materials. Google tools are great BUT they have horrible URLs or web addresses! I use QR Codes and Short Links to make sure that my students have access (without frustration!) to the materials I create for them. If you teach second language learners, little kids (or actually – just about any clientele!) you have probably experienced the torture of everyone trying to type in a web address at the same time and the inevitable, "It doesn't work"s that are yelled out when letters are omitted during typing. You can do a search for QR Code generators or Short link generators to find one that you like. It means the difference between asking your students to type in a link that looks like this: https://docs.google.com/presentation/d/1C8EAbZtMvOHxDOrt4OnxJVU-MWYP-_okZGP-Ut7wQk4/edit?usp=sharing
or one that looks like this: http://bit.ly/selfiespresentation Even easier? Point your phone or tablet at this QR Code and it can bring you to the same place without having to type anything at all – saving a student's time and energy for interacting with the material, not accessing it.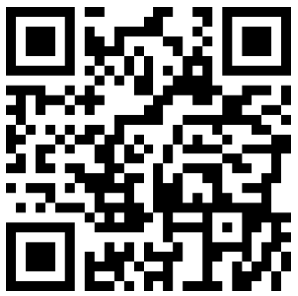 The way that I organize my materials and ensure that students have access to them has a lot to do with how they will interact with the course content. With this lesson, I divided the students up into groups and they went through each section of the lesson using a Station Rotation model.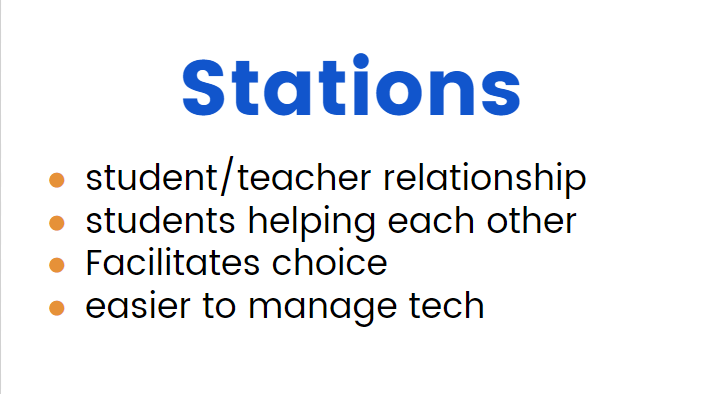 Working in stations allows for so many things to happen. Most importantly, it helps to increase relationship around learning – between student and teacher and between students themselves.
Last night, I had close to 60 student-teachers working in three stations. The groups were not small so I organized the activities within each station to be done in even smaller groups. Caroline and I each had a teacher station so that the groups could be divided down even further when it came to interacting with the teacher. Because of this, I was able to speak with each of the students in a way that would never had been possible had I presented to them all as a large group. In the classroom, this station becomes a rich site of formative assessment.
For the other stations, students were asked to be active participants in their learning. They were making sense of the information together. They were able to choose between different activities that spoke to them. I organized their interaction so as to amplify their thoughts and input as much as possible. There was time for reading, for recording, for designing, for writing, for viewing, for talking, for reflecting, and for helping each other.
Here is the website I created to guide the students through all of these experiences:
At the end of the lesson, I usually present something similar to the info in this blog post alongside descriptions of what competencies we were working on at the different stations. This time, I added an interactive slide to the presentation I was using and asked the students to indicate which CCC they felt were being targeted over the course of the evening by moving little dots around the slide. The final result looked like this… For the course instructors, the mixed results may indicate that CCC are still not fully understood in the same way by all of their student-teachers.

Some of the dots you see above were actually much larger at one point. I think the student-teachers who decided to blow up the dots minimized them a bit since last night…
My favourite part about this activity had to do with the conversation it opened up about how this will likely be how many of their students will act the first time they do a new activity with them. And that usually students try to find fun in learning – especially when they are trying new things that they aren't sure about. And that is ok, it is their job as students to do that! And it is our job as their teachers to talk with them and to keep trying new things so that they become used to doing things differently.
Connection to the Digital Competency Framework
I did not explicitly talk about the framework with the student teachers. I felt that I was already asking them to do a lot last night! But what I did do was model how to target and develop the CCC using technology and digital resources. Much of the new Digital Competency Framework does address the CCC from the context of learning, teaching, and doing with technology.
When working through the framework with some TLTs a few weeks ago, a number of the teachers were concerned about how too much of an emphasis on a specific technology framework might continue to keep technology as something separate from everything else we do.
I think that modeling the features described in the framework while addressing elements of the programs we teach could be a first step towards truly integrating what we do with technology and digital resources into everything else we do with our students and colleagues. Explicitly. Actively.